Valpo ATA Black Belt Academy has an Instructor available for on-site training for your students or employees.
Call Today for details and schedule a session to learn to:
> anticipate and avoid dangerous situations
> review safety basics
> understand the physiology of fear
> learn practical blocks, counterstrikes, and escapes.
Techniques to deter sexual harassment and gun defense can also be taught.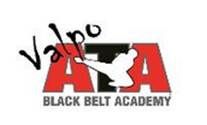 Contact Us for More Information
(219) 462-5000
52 Marks Rd
Valparaiso, IN 46383 
Visit our Website
Like Us on Facebook