Tiny Tiger classes are for ages 4-7.
Valpo ATA Black Belt Academy offers a curriculum designed to teach respect, discipline, integrity, self-control, confidence and self-esteem.
As our students train, they improve mentally, physically, and emotionally.
With the help of our curriculum, we will help you succeed in all areas of your life and ultimately become a leader, regardless of your age.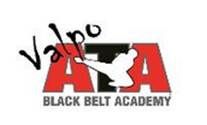 Contact Us for More Information

(219) 462-5000

52 Marks Rd

Valparaiso, IN 46383 

Visit our Website

Like Us on Facebook