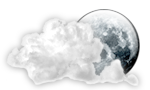 Web Search powered by
YAHOO!
SEARCH
"Home Improvement—Simplified"
Perfect Solutions Home Improvement
506 Dexter Drive , Crown Point, IN 46307
219-779-4329
Business Overview


Perfect Solutions Company is a home improvement company who has been a benchmark of the community since 2002, providing quality work, customer service, and innovative solutions to any project.

With over 23 years of professional experience and expertise, Jim Purvis and his team really take the time to provide phenomenal customer service to each and every customer. Purvis, who is a registered contractor with Home Depot and a member of the Association of Realtors, ensures that you, our customer, is completely satisfied with the work and the service.

With a 90-day warranty on all of our projects, Purvis and his team measure their success on your happiness with the project. After one glance at our extensive list of service, and you will know that we are a complete and well-trained team. If you are thinking or considering your next home improvement project, consider inviting us to be a part of the project. We give free estimates and with our comprehensive background of experience in the field, we are easily willing and able to help brainstorm ideas or solutions to a project that you may not be able to overcome by yourself.

If you foresee yourself improving the equity in your home, building that new deck you wanted last summer, or even just making your house just a little more comfortable and easier for your lifestyle, call Perfect Solutions to schedule your Free Estimate Today at (219) 779-4329.
Special Offers & Events
When you are looking for a home improvement service, there are a couple of things that stan…
When you are looking for a home improvement service, there are a couple of things that stan…
When you are looking for a home improvement service, there are a couple of things that stan…
Find Us
Video Profile
Business Hours
| | |
| --- | --- |
| Sun | 7:00 am - 7:00 pm |
| Mon | 7:00 am - 7:00 pm |
| Tue | 7:00 am - 7:00 pm |
| Wed | 7:00 am - 7:00 pm |
| Thu | 7:00 am - 7:00 pm |
| Fri | 7:00 am - 7:00 pm |
| Sat | 7:00 am - 7:00 pm |
Special hours: 24/7 Emergency Services Available
More About Us
Testimonials:
Amazing quality work and great customer service. They fixed some water damage in Basement recently and they did a great job. Don't notice anything it's like new again and the year before I had them come out and build me another room to expand my house and they did an amazing job. I was very satisfied with them on both occasions and I will defiantly recommend them.
-Darren
Perfect Solutions were PERFECT!!! they are very good at there job and they try and help out in understanding what there doing when ever you ask. There workers are extremely nice and polite. I've used them many times before in the past and I plan to continue using them and I definitely recommend them to everyone.
-Abigail
Very Professional, quick, cheap and good at what they do!!!
-Josh
More about perfect solutions Home Improvement
Even when we don't want to, we all are capable of completing the handy work needing done around the house. Sometimes there is a job that you need or want done that is outside of your comfort range or maybe just too big to tackle during the time that you would rather spend with your family and friends. No worries! We are professionals and experienced. We know what makes our customers happy and we work very hard to provide that.
Perfect Solutions has been providing home improvement services with honesty, integrity, and quality. We complete projects on time without rushing or taking shortcuts to get it done. We stand behind the standards of our craftsmanship and customer service. As stated above, we offer a 90-day warranty on our work, so we are just a phone call away to defuse any problem that may arise.
Below is our list of services. While not all of our services are listed, there is no job that we can't take on – either inside or outside of your home. Whether you want to remodel a room for an upcoming party or you just need a small job fixed up, our professional team is prepared to understand your project and transform your vision to reality.
• Roofing
• Siding
• Windows
• Flood Damage Cleanup & Restoration
• Home Remodeling
• Room Additions
• Concrete Walkways
• Decks and Patios
• Drywall
• Flooring
• Electrical
• Garage Door Installs and Repairs
• Landscaping
• General Maintenance
• Overhead Doors
• Painting
• Plumbing
• Pole Barns
• Cabinets
• Security Camera Installation • And Much More…
Perfect Solutions even offers computer repair services! Don't forget to ask about our senior and military discounts. We look forward to bringing a perfect solution to you soon. Call Today to Schedule your Free Estimate at (219) 779-4329.