Pools N Spas N Stuff
Serving Merrilville and surrounding areas , Merrillville, IN 46411
219-980-0882
Fax: 219-922-7309
Business Overview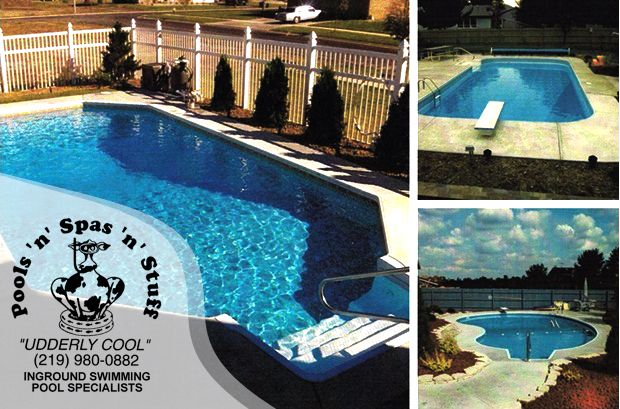 Pools 'n' Spas 'n' Stuff, Inc. has proudly served the community since 1984 by establishing a loyal customer base throughout Lake and Porter counties that continues to grow. Locally owned and family operated, Pools 'n' Spas 'n' Stuff, Inc. is a licensed, bonded, and insured business that utilizes a hands-on approach and shows concern for what the customer is looking for in making their backyard a summer getaway.

Understanding the importance of family, we are true perfectionists when it comes to installing your swimming pool. We listen to our customers wishes and try to build their dream backyard to their needs and wants.

When Pools 'n' Spas 'n' Stuff, Inc. starts on your pool they stay on it till the job is complete. We have one crew that does everything from start to finish instead of separate crews for each step of construction. After the job is complete, we continue to be there for future service and/or any questions that may arise, for example chemical questions. Our concern and perfection shows and makes it easy for customers to refer us to others. We value the word of mouth referrals and show are appreciation to our customers.

For more information on our services, call us at 219-980-0882. You also can fax us at 219-922-7309, or email us at: poolsnspasnstuff@yahoo.com. You can even visit our website at: www.poolsnspasnstuff.com. Our summer hours are Monday through Friday, from 9:00 A.M. until 5:00 P.M.