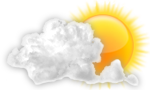 Web Search powered by
YAHOO!
SEARCH
Porter County Memorial Opera House
104 Indiana Ave , Valparaiso, IN 46383
219-548-9137
Business Overview
Memorial Opera House, originally known as Memorial Hall, a 120 year old theater on the National Registry of Historic Places is located in downtown Valparaiso Indiana. While the 364 seat theater retains its historic appeal, its sound system is state of the art. It plays host to live events from Broadway Musicals and national concerts to Cabarets and Children's Theater.
Special Offers & Events
You asked for it and here it is: The songs of one of the most beloved musical theater c…
Find Us
Business Hours
| | |
| --- | --- |
| Sun | Closed |
| Mon | 10:00 am - 2:00 pm |
| Tue | 10:00 am - 2:00 pm |
| Wed | 10:00 am - 2:00 pm |
| Thu | 10:00 am - 2:00 pm |
| Fri | 10:00 am - 2:00 pm |
| Sat | 10:00 am - 2:00 pm |
Recent Photos
More About Us
More About Us
Built in 1893 as a memorial to Civil War veterans, this historic landmark theatre continues a long tradition of opening its doors to local and national talent. With each season specifically selected to delight and entertain our patrons, we know even the most discerning theater enthusiast will be captivated.

Our Past
Our 364-seat historic venue began its life at the end of the 19th century, when the Grand Army of the Republic (the GAR) wanted to build an auditorium that would be useful for the growing town of Valparaiso, and Porter County. In 1893, Memorial Opera House was constructed to commemorate the veterans of the Civil War. More than 100 years later, the presence of the GAR is still visible: in our beautiful red, white and blue stained-glass windows found throughout the building, and in the plaque over the entrance that honors "The Soldiers and Sailors of 1861-5.
Throughout the years, the Opera House has been a venue for theatrical events, including both musicals and dramas. It has been used for concerts, public meetings, weddings, funerals, presentations, school plays and graduations. In addition, some nationally recognized personalities have been part of events at the Memorial Opera House.

• "March King" John Philip Sousa led a series of concerts from the Opera House stage beginning in February1898.
• The Marx Brothers performed here for two days in January of 1919.
• Valparaiso native Beulah Bondi, the woman who portrayed Jimmy Stewart's mother in the movies Mr. Smith Goes To Washington and It's A Wonderful Life, got her start in theatre on this very stage in a production of Little Lord Fauntleroy.

Today


Upcoming Events
VIEW ALL UPCOMING EVENTS