Address
1050 W 81st Ave
Merrillville, IN 46410
Last Updated: July 29, 2014
Hours
| | |
| --- | --- |
| Sunday | Closed |
| Monday | 9:00 am - 5:00 pm |
| Tuesday | 9:00 am - 5:00 pm |
| Wednesday | 9:00 am - 5:00 pm |
| Thursday | 9:00 am - 5:00 pm |
| Friday | 9:00 am - 5:00 pm |
| Saturday | Closed |
Special hours: Saturday & Sunday: 24/7 Emergency Service Available
About Porters Network


Welcome from Porters Network!

The Porters name has been providing dry cleaning and commercial laundry services in Northwest Indiana since 1951. In the late 1970s Porters Restoration began performing fire restoration services, including walls, ceilings, carpeting and duct work. Porters Restoration grew as water damage mitigation and complete disaster reconstruction services were added.

Porters EcoCare was formalized in 2010 out of a growing need for mold testing and remediation.

Porters Restoration, Porters EcoCare and Porters Remodeling brands represent a wide range of expertise and quality services.

Our Networks Provide:

☼ Expert Fire Smoke and Water damage restoration to structures and personal property

☼ Mold Remediation

☼ Home and Office Remodeling


The Core Values of the Porter Network are:

☼ Surpassing our competition

☼ Exceed our customer's expectations

☼ Doing all things with integrity


Tags: restoration, remodeling, construction, mold, cleaning, porters, ecocare, merrillville, indiana, merrillville, in, 46410, remodeling,contractors,construction,new construction,residental construction,commercial construction,gutters,siding,roofing contractors
Porters Network Special Offers & Events
Porters Ecocare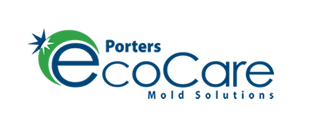 Porters EcoCare is one three of services that blend together the Porters Network of home services. Customers have been putting their trust in the Porter name since 1951... and so can you! With Certification from the National Association of Mold Professionals, our representatives are trained to accurately review and respond to your remediation and avoidance needs.

Our exclusive 4-step-process and warranties presented by Porters EcoCare is untouchable! We can do it faster, safer, and at a lower cost than the competition. We guarantee it!

Porters Restoration
Since 1978, Porters Restoration has been serving the Northwest Indiana community. Porters Restoration has the knowledge of home restoration that dates back to our dry cleaning roots during in the 1950's.

We have the commitment to quality, excellence, integrity and customer service. Porters Restoration is the company you can trust, especially in the midst of disaster!
Porters Remodeling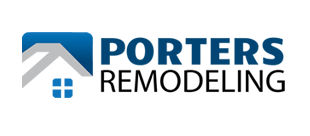 Porters Remodeling has been working tightly with the community since the 1970's. We have over 30 years of experience in high-quality remodeling. With the highest level of expertise you know you can trust Porters Remodeling to handle any project in your home.
We can help you reach the vision you have for your home, and you can relax while we work! All this with the comfort of knowing that you've hired highly experienced professionals who gladly exceed your expectations.
Call us today at 219-322-6741

for your Restoration or Remodeling needs!

Porters Network Offers & Events
Call us today!
Porters Network
1050 W 81st Ave, Merrillville, IN 46410
219-322-6741
Expert fire, smoke, and water damage restoration to structures and personal property, mold remediation, home and office remodeling!
Call us today!
Porters Network
1050 W 81st Ave, Merrillville, IN 46410
219-322-6741
Call us today!
Porters Network
1050 W 81st Ave, Merrillville, IN 46410
219-322-6741
Porters Network Videos
The Porters name has been providing dry cleaning and commercial laundry services in Northwest Indiana since 1951. In the late 1970s Porters Restoration began performing fire restoration services, including walls, ceilings, carpeting and duct work. Porters Restoration grew as water damage mitigation and complete disaster reconstruction services were added.
Porters EcoCare was formalized in 2010 out of a growing need for mold testing and remediation.
Porters Restoration, Porters EcoCare and Porters Remodeling brands represent a wide range of expertise and quality services.
http://portersnetwork.com/