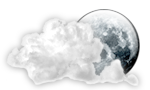 Web Search powered by
YAHOO!
SEARCH
Reichelt Plumbing, Inc.
451 Winston Court , Schererville, IN 46375
219-322-4906
Toll Free: 708-754-4906
Fax: 219-322-8312
Business Overview



Reichelt Plumbing proudly has served the community since 1986 by specializing in site utilities, new residential construction, new commercial construction, as well as service on existing homes and businesses. We service all of Northwest Indiana and South Cook County in Illinois. We also offer 24-hour emergency service.

Reichelt's expertise and 26 years of exceptional customer service has enabled it to become a premier business in Northwest Indiana and South Cook County Illinois. We are a Better Business Bureau member, and a part of the Plumbing Council of Chicagoland. Additionally, Reichelt is a member of the Plumbing, Piping, and Contractors Association of Northwest Indiana. Moreover, Reichelt belongs to the Plumbing, Heating, and Cooling Contractors Association and its subsidiary, the Quality Services Contractors (QSC).

Call Reichelt Plumbing today at either 219-322-4906 or 708-754-4906, or visit our website at: www.reicheltplumbing.com. You can even like us on Facebook or check us out on Twitter. We are open from 7:00 A.M. until 5:00 P.M. Monday through Friday. Weekends and evenings are available by appointment only. Reichelt Plumbing also accepts all major credit cards.
Special Offers & Events
Your plumbing system can operate for decades without much worry, but pipes can eventually st…
The water heater in your home is an appliance typically not thought about until a problem oc…
When a fire occurs, damages are bound to follow. Let us make this difficult time less worris…
More Offers & Events
Find Us
Video Profile
Business Hours
| | |
| --- | --- |
| Sun | Closed |
| Mon | 7:00 am - 5:00 pm |
| Tue | 7:00 am - 5:00 pm |
| Wed | 7:00 am - 5:00 pm |
| Thu | 7:00 am - 5:00 pm |
| Fri | 7:00 am - 5:00 pm |
| Sat | Closed |
Special hours: Emergency service available
More About Us
Residential Plumbing
At Reichelt, residential plumbing plays a big role in the Northwest Indiana and South Cook County areas. When you have a residential plumbing emergency, call Reichelt Plumbing for fast, satisfaction guaranteed, service. Reichelt Plumbing is available for any kind of residential plumbing installation or repair, renovation, or plumbing emergency for your homes. Take a look at some examples of Reichelt's residential plumbing projects.
Commercial Plumbing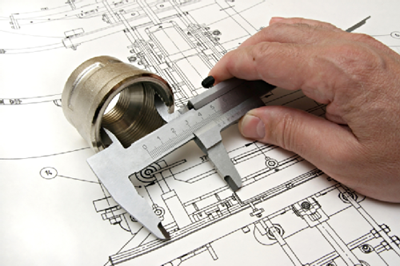 Reichelt Plumbing makes your work day plumbing issues hassle-free. Reichelt's excellent plumbing team has experience in all areas of commercial plumbing. We understand that you need fast, reliable service, and that's exactly what our plumbing technicians deliver. For affordable, guaranteed, clean service, trust Reichelt's commercial plumbing team. Take a look at some examples of Reichelt's commercial plumbing projects.

Reichelt Plumbing is locally owned and operated and has been in business for over 25 years. We owe our longevity and success as a business to our unwavering commitment to satisfy all our customer demands in a timely fashion. At Reichelt Plumbing, we believe that you should not take an unnecessary risk by hiring an inexperienced plumber or service technician. Do your property a favor and align your name with ours; we are the most hard working, skilled and trustworthy local plumbers in the Northwest Indiana and South Cook County areas.
Reichelt Plumbing has been performing residential plumbing since 1986. Expertise in any residential job is what you will get from our plumbers; from new subdivisions to private home owners who we serve.

When it comes to commercial new construction, Reichelt Plumbing is armed with full-time estimators that are capable of completing estimates with a simple PDF file. E-Mail us your file and we will promptly send you a bid.

In 1999, Reichelt Plumbing developed the site utility division; specializing in construction of sanitary sewers, storm sewers, and water mains.
Following are 10 top reasons why you should call Reichelt Plumbing today:
(1) Water Heating Replacements & Repairs

Is your water heater leaking or won't stay lit? Save time and money on water heater repair and replacement. Water heaters can function properly, extended periods of time, without any problems. In turn, they are generally overlooked. Instead of living with the "out of sight, out of mind" mentality, face your water heater problems head on! By calling Reichelt's premier plumbing company, you will save yourself time, money, and the burden of another problem to add to your to-do list. Our water heater specialists will work quickly and efficiently to provide you with the best possible service that we can.

Reichelt's plumbers offer fast, dependable service on all major brands and types of water heaters including: gas water heaters, electric water heaters, propane water heaters, power vent water heaters and tankless water heaters. For our commercial plumbing customers, we install and service all types of water heaters and our professionals will be happy to help find the perfect water heater fit to fulfill your business's needs.

(2) Sewer Cleaning And Replacement

Sewer repair, sewer line cleaning, and sewer installation are some of the larger projects that we take on at Reichelt Plumbing. We have the professional plumbing experience to know the material requirements and the kind of permits you need to perform sewer repair. Reichelt Plumbing uses the newest pipeline video inspection tools. This non-destructive method of assessing root and other damage allows us to find the exact location of the plumbing problem and fix it efficiently with minimal digging. So don't call just anyone, call the local Indiana and Illinois plumbing professionals at Reichelt Plumbing. We understand local sewer repair better than anyone.

(3) Pump Repair And Replacement

Different types of pumps play a big role in the maintenance, modification, and upgrading of plumbing systems. They can serve many important purposes including flood prevention, increased flow of water, increased water pressure, and can also add to the aesthetic appeal of your property. At Reichelt Plumbing, we are knowledgeable specialists in the pump industry and can answer any questions you have about which pumps may be useful for you in your home. Reichelt also offers pump purchasing and installation, pump maintenance, and more.

(4) Fixture Replacements And Repairs

High Efficiency Toilets!

Don't flush money down the toilet with every trip to the bathroom. Save water with new low flow toilets that are high on style, performance and water savings! The average toilet uses 3.5 gallons per flush. What a waste! Reichelt Plumbing Company will be happy to come to your home or business and assess your current toilet fixture needs. We will provide you with a complete estimate for updating to new water saving models that use fewer gallons per flush! We can do toilet installation, repairs & replacements.

(5) Water Line Repairs And Installations

A water main is a principal pipe in a system of pipes for conveying water, usually referencing underground installation. When a water main breaks, it is essential to have it repaired quickly, since this is the main source of water for a business or household and can feed into multiple residences.

Water main repair is not an easy job and requires the knowledge and expertise of a skilled local plumber, familiar with plumbing codes in the area. In the construction, rehabilitation and repair of a water main there is a risk of contaminating the water supply or the entire distribution system. At Reichelt Plumbing our qualified South Cook County Illinois plumbing technicians know how to safely and effectively repair and replace water mains so your water supply can be reinstated with minimal interruption and without contamination.

(6) Remodeling

One aspect of our company that has proven successful is our ability to help commercial building owners design plumbing systems that meet the specific requirements of their project. If you have a commercial building and are looking to install plumbing systems or need to remodel your previous system, we are the company for the job!

We work directly with the private owner to determine the needs for your property and we create an individualized plumbing plan based on their needs. By working in direct contact with the commercial property owner, we can gain great insight on what their goals and plans for the building will be. Creating a practical, efficient plumbing system is necessary to ensure that your commercial business runs smoothly. Let our trained, experienced professionals help you turn your dream into a reality.

(7) Re-Piping On Frozen Lines

Frozen pipes can cause a huge mess and inconvenience to your household, but Reichelt is here to help you. Our expert residential plumbers can assess the damage that has been done to your pipes and determine if your pipes need to be replaced or simply repaired. Frozen pipes are dangerous because they can do more than keep you and your family from having usable water. Frozen pipes often burst, flooding your home. This can lead to damaged property. Reichelt's excellent plumbing team will not only re-pipe your home in a quality and quick manner, but we can also offer you tips and maintenance that could prevent future pipe breaks, leaks, and bursts.

(8) Fire Restoration

When a fire occurs, damages are bound to follow. Let us make this difficult time less worrisome. Reichelt's experienced plumbers have the expertise you need to repair your home. Fires can affect plumbing just as much as personal property, and Reichelt, unlike other contracting companies are specifically trained in plumbing repairs. We can make choosing a fire restoration company hassle-free. 24 Hour Emergency Plumbers

Our Northwest Indiana plumbing technicians are available to you at any time of day. Plumbing issues and disasters don't wait to happen when the time is convenient. Our plumbing team will come when you call around the clock to repair those plumbing issues that cannot wait until normal business hours.

If your South Cook County Illinois home's plumbing has been damaged in a fire call Reichelt at 219-322-4906 or 708-754-4906. You may also contact our plumbers online.

(9) PEX Piping

PEX (Cross‐linked Polyethylene) is a type of plumbing material used in plumbing systems that offers many advantages over traditional copper hot and cold water distribution systems. Because of the many benefits offered by PEX, it has become a preferable plumbing system to copper for home builders nationwide. PEX is rapidly gaining acceptance in commercial construction applications as well. PEX plumbing systems originated in Europe over thirty years ago and have been used in North America for over ten years during which time they have demonstrated excellent performance and durability. Homeowners, builders, and plumbing contractors can all benefit from the use of PEX plumbing systems.

(10) Other Piping Systems Offered

While PEX piping may be the most popular piping systems in recent years, at Reichelt Plumbing we also specialize in many other types of piping systems including:

• Copper Water Lines
• CPVC Piping
• ProPress

If you are interested in learning more information on our various types of water line piping systems and services, or if you have a blockage or a break in the water main leading to your building, contact Reichelt Plumbing for fast, reliable service from experienced plumbing technicians. We will have your water running clean and safe again in no time!

In addition to being experts at new residential construction, new commercial construction, and site utility construction, Reichelt also is reliable and dependable for both residential projects and commercial properties for the following services:

(1) Water Main Repair
(2) Sewer Repair And Clog Removal
(3) Sump And Ejector Pump Repair
(4) Water Heater And Tankless Water Heater Services
(5) Plumbing Remodels And New Fixtures
(6) Residential Plumbing Repair
(7) Commercial Plumbing Repair