Address
1101 Park Drive
Munster, IN 46321
Last Updated: October 17, 2014
Hours
| | |
| --- | --- |
| Sunday | By Appt. Only |
| Monday | 6:00 am - 6:30 pm |
| Tuesday | 6:00 am - 6:30 pm |
| Wednesday | 6:00 am - 6:30 pm |
| Thursday | 6:00 am - 6:30 pm |
| Friday | 6:00 am - 6:30 pm |
| Saturday | By Appt. Only |
About Secret's Loving Care Adult Day Service
Secret's Loving Care is a not-for-profit adult day service. We host guests (clients) who are no longer able to stay at home alone safely due to the progression of a variety of diagnoses (Alzheimer's disease, Parkinson's disease, autism, multiple sclerosis, etc.) and/or aging, who are in need of safety, community, and care during the day.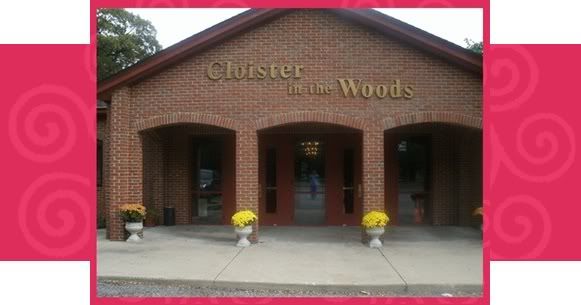 Tags: adult care, day care, daycare, elderly, care, adult day service, elderly say service, adult day care, day care, elderly care, adult day service, elderly day service, alzheimer's disease, parkinson's disease, dementia, autism, multiple sclerosis, stroke, copd, developmental diabetes, socialization, care giver classes, stress
Secret's Loving Care Adult Day Service Special Offers & Events
More About Secret's Loving Care
The foundation of my mission, dedication, and passion began with tending to the needs of my grandmother, Ollie V. Lyons, in 1976. I washed clothes, fixed lunches, and swept floors. I used to ask her why I had to sweep from room to room, and she told me, "I am taking the dirt out and bringing people in." The words did not make sense at the time, but made me feel more connected to her." She also used to tell me, "Us Ollies had to stick together." The significance of those words is that my grandmother owned an elderly home care and she planted seeds and spoke to my future to succeed in my endeavors in her tradition of caring. What she was doing in my youth was instilling a work ethic that laid the foundation for my work in both elder and child care. Through completion of daily activities for my grandmother, soon I tended to the needs of other aged-as well as disabled-people.

The name Secret also comes from my grandmother. My mother concealed her pregnancy so well, no one knew she was pregnant until she started labor.

Every guest goes through an assessment to make sure that our Services are a good fit. Secret's Loving Care is a non-medical adult day service. We focus on care for aging adults; however, if the adult is over 18 and can take care of basic needs (using the restroom with minimal assistance, etc), we would love to talk to you about Secret's Loving Care.
The daily fee at Secret's Loving Care is $65. This covers a morning snack, lunch, and an afternoon snack, as well as activity costs. A half-day (up to four hours) is $45. Adding lunch on a half-day is an additional $5. In the near future, we will accept Aged and Disabled (A & D) Medicaid Waiver, CHOICE, and your long-term care insurance may have a reimbursement policy available. Transportation is available for an additional fee.

A Guest at Secret's Loving Care may come five days a week, once a week, or once a month. It is up to the schedule of the family in need. And we want all families to know we don;t want finances to stop you from coming to Secret's Loving Care. If money is an issue, let's talk, and we will do everything in our power to make sure that we can work together. One item we will implement in the future is a Guest Scholarship program.

Secret's Loving Care Adult Day Service Offers & Events
Email Secret's Loving Care Adult Day Service