Address
8900 Mississippi
Merrillville, IN 46410
Last Updated: October 21, 2014
About Sittin' Pretty LLC
We've found the most important element in determining the quality of pet business is the experience and artistry of the staff. Sittin' Pretty's employees are talented personel that have ample experience. We value our clients and want them to feel comfortable and appreciated. Our customers are greeted and pampered by friendly our courteous staff. The staffs training and experience allows us to provide specialized service to match our customer's needs.

Our atomosphere is inviting by patiently instructing and servicing our clients and staff. We have the tools necessary to ensure and maintain safety and successful results. We accomplish this by using a steps program we have developed. This program can be customized to meet the specific needs of both clients and staff. We also offer Courteous scheduling with plans that allow flexibility for clients and staff. They are cost effective and can accommodates walk-in as well.

Our services include:


Grooming


Doggie Daycare


Boarding


Training


Cat Services

For more information visit our website at sittinpretty.org or call us at 219-947-4121.

Don't forget to like us on Facebook!


Accepts:

American Express

Cash

Check

Discover

Grooming Services are Cash or Check Only Please

MasterCard

Visa
Tags: dog, dog boarding, dog daycare, boarding, pet, pets, pet boarding, grooming, pet grooming, cat grooming, cat sitting, cat boarding, dog training, sittin' pretty llc
Sittin' Pretty LLC Special Offers & Events
More About Us
Grooming
Just like all of us, pets know when they are clean and looking good. Well-groomed pets are healthier, happier, better behaved and more outgoing. Sittin' Pretty offers a complete line of fine grooming services to bring out the best appearance and personality in any breed. We always work with your pets comfort and safety in mind. Our grooming categories may be described as follows:



Full Groom


Shed-Less Program


Grooming and Spa Options

Click here to learn more about our grooming services.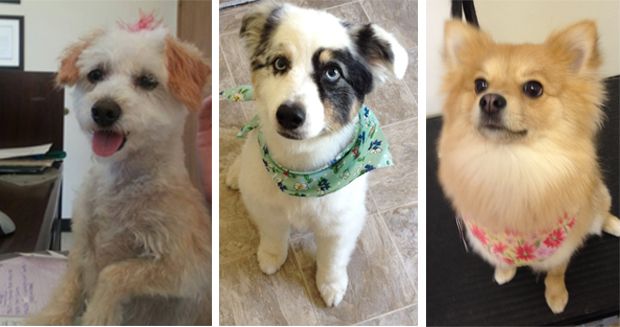 Doggie Daycare
Many pet owners have to go to work all day while their pet is at home by themselves. When these owners come home to a stressed out dog, and rampant destruction, either of the house, or the yard, and neighbors who complain of barking and howling, due to separation anxiety. We can help with that! Bring your dog to Sittin' Pretty Doggie Daycare.

Click here to learn more about doggie daycare.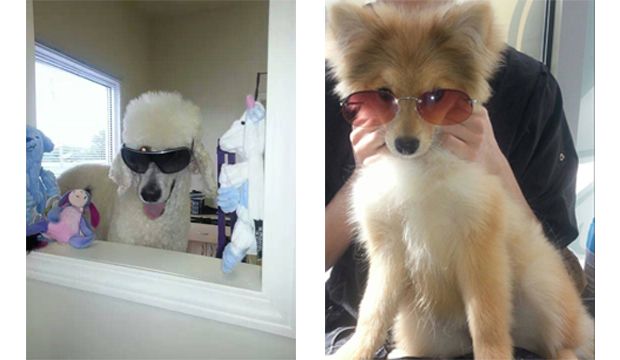 Boarding
If you're going out of town and can't bring your puppy along, then let Sittin' Pretty help! Have a worry free trip knowing Sittin Pretty will treat your dog like our own. We offer cage free boarding or an individual comfy room and your dog is exercised at no additional cost. Our staff is with your dog 24 hours. We can also provide Grooming and Training services during their stay. Your friend is sure to get the best care and have fun time too.

Click here to learn more about boarding.
Training
We have developed programs individually designed to achieve specific results. These programs are not one size fits all. Some of these programs include:



Basic Obedience


Intermediate Obedience


Advanced Obedience


Rally


Introduction to Agility


AKC Good Citizen Preparation


AKC Good Citizen Testing


Grumpy Growly Class


Aggression Control and Management


Tracking


Trick Class


We offer Private, and Group Sessions

Click here to learn more about training.
Cat Grooming and Boarding
Whilst most cats do groom themselves, to a limit, your cat benefits from the groom, you and your family benefits from the groom and so does your house. Some benefits include:



Less Cat Hair on your Clothes and Furniture


Reduced Fur Balls


Reduced Shedding


Stimulates the blood vessels just below the skin


Improved muscle tone


Cleans the Inside of the Ears to Clear up any Wax Build Up

Click here to learn more about cat grooming and boarding.
Sittin' Pretty LLC Offers & Events