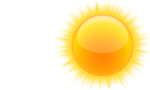 Web Search powered by
YAHOO!
SEARCH
The Marble Room
610 US Highway 41 , Schererville, IN 46375
219-322-7600
Business Overview
We at The Marble Room are completely committed to realizing any stone project imaginable, by designing, fabricating, and installing every piece by hand. We specialize in the luxury application all forms of both natural and man-made stone.
Special Offers & Events
w/ purchase of any granite countertop over 25 sq ft.  219-322-7600
Find Us
Business Hours
| | |
| --- | --- |
| Sun | Closed |
| Mon | 10:00 am - 5:00 pm |
| Tue | 10:00 am - 5:00 pm |
| Wed | 10:00 am - 5:00 pm |
| Thu | 10:00 am - 5:00 pm |
| Fri | 10:00 am - 5:00 pm |
| Sat | 11:00 am - 3:00 pm |
Recent Photos
More About Us
More About Us
The Marble Room's granite showroom is located in Schererville, Indiana 46375. We carry Granite, Marble, and Quartz. We serve Northwest Indiana, Chicago, and all of its suburbs. We at The Marble Room are completely committed to realizing any stone project imaginable, by designing, fabricating, and installing every piece by hand. We specialize in the luxury application all forms of both natural and manmade stone. At The Marble Room, we only choose the highest quality of stone and inspect each piece by hand to ensure that our reputation for high quality is maintained. Our highly trained artisans craft each project to any specifications requested with the greatest precision possible. We offer a wide range of standard and custom stone applications.
STONE SELECTION
Our goal is to obtain the ideal piece of stone that will most enhance your project. This is achieved through collaboration between our design team and your personal tastes. Below is a small sample of the variety of stone colors that we carry. Each piece of stone is hand-inspected to meet the quality standards required by The Marble Room.
GRANITE
MARBLE
LIME STONE
QUARTZ
OTHER STONE
Found a stone you like? Want to see more? Contact us (219) 308 – 3494 or email us at
Info@MyMarbleRoom.com
Design assistance is always available and we are more than willing to assist and carry out projects designed by others.
GRANITE
Granite is a crystalline igneous rock of volcanic origin. It is generally composed of 30% quartz and 60% feldspar, as such; variances in these quantities give the stone a wide range of hardness. Due to extreme heat and pressure below the earth's surface, the stone is highly resistant to wear, with superior abrasion resistance giving it extraordinary performance for high use areas. The combination of these features has led to granite become the first choice for designers and homeowners in all facets of development. Granite is perfectly suitable in both internal and external use because of its hardness and resistance to all climates.
FREQUENTLY ASKED QUESTIONS
How to get an estimate?
There are several ways to get an estimate. Clicking on the Estimate link and filling out the basic information will help us help you get an idea of how much your project could cost. For a more accurate estimate send us a cabinet or project layout, most designers can provide one and that will give help us get an closer idea of the size of your project. The final thing we need to know is what material you would like to use for your project. With that information we can generally predict the cost of the project very closely.
What should I expect for my measurement?
There are several things that should be in place when we come out for a measurement. If it is a new construction or a remodel then we expect the cabinets to be installed and leveled. For homes that have the existing countertops all that we need is to have the countertops cleaned off in order for us to take a accurate measurement. Most measurements take between 30 minutes and 1 ½ hours depending on the complexity of the project.
What should I expect for my installation?
Full kitchen installations generally take between 4-6 hours depending on the size of the project. Things that could add or reduce time include: removal of the old countertops and the number of seams. Once our team arrives at your home, they will take any precaution they can to avoid bringing in any unnecessary dirt or dust. Any onsite alterations will be preformed outside in order to avoid any spread of dust in the home. The installation process consists of several steps firstly doing a quick re-measurement of the space versus the stone that has already been cut. The stone is then installed, it is mounted to the cabinets using Epoxy glue and silicone. If any seams need to be placed on the countertop, they are done next. Once the seams have hardened. The installation team will mount the sink using brackets and anchors. Then they will install the backsplash (if necessary). Finally, they will clean and seal the whole countertop. Once this is done they clean any mess still left in the home and the job is completed.
How do I care for my stone?
Most stone is generally pretty easy to take care of. In reality it is simply stone so it doesn't require and drastic action. For everyday cleaning you can use diluted dish soap and warm water. For stronger cleaning and stuck on food you can use slightly more abrasive cleaners such as 409 and a soft scrub sponge.
Will I need a seam for my countertop? And will it be noticeable?
A seam is a joint where to sections of granite or other stone meet. The joint is glued with epoxy, this material is colored to match the stone. All sections of the seam are color matched to provide the least visible seam possible. Not all kitchens need seams, but some projects are simply to large or awkwardly shaped to achieve no seams.
Are there different finishes for stone?
There are several other finishes for the stone. The most popular stone finish is polished, it is the most commonly used finished because it helps to emphasize the stones' natural beauty. Other finishes include, brushed, leathered, honed, and volcanic. Each texture provides a different dynamic projects, some look better with a honed material while others can use a splash of leathered texture.
Are there different edges and what are they?
There are several different edges available for any stone project. The most common are the polished, bevel, round-over, bullnose, ogee. There are others please see our edge selection page to help give you a better idea of the shapes.
Can my cabinets handle the weight of the stone?
Most solid wood cabinets can support the weight of the stone. This includes cabinets made out of compressed wood such as plywood or MDF. When the granite is spread on the cabinets it distributes the weight making it much easier to support. In the event that there is not enough support you would have to contact a carpenter who can reinforce the cabinet structure.
What other types of stone does The Marble Room specialize in?
Here at The Marble Room, we carry many other stones other than just granite and marble. While those two are the most popular, we also carry quartz, limestone, soapstone, and travertine.
Will The Marble Room use a new slab for all jobs?
No, we only bring is full slabs for jobs that are over a ½ slab. This generally comes out to be roughly 25 or more square feet. Anything smaller than 25 square feet will generally be fabricated from a remnant.
Does The Marble Room carry remnants and how to they compare with full slabs?
The Marble Room does carry remnants, we can provide remnants of most materials in the event that we do not have a remnant of a particular material we can generally locate a piece that will accommodate your project. If a remnant is unavailable we will cut into a full slab, this is alter the price. The cost of the slab will affect the price of the project.
Should I buy granite from Home Depot or other big box stores?
By buying stone for Home Depot or another big box store you are essentially adding a middle man. Most big box store subcontract their stone services which basically adds to the final price of the stone. If these stores can in fact beat our prices ask yourself where the margin is going, "Am I getting a less quality product so in order for this company to make money". Finally, the lead time on projects from box stores can be upwards of a month which can delay most parts of home builds.
Where are your slabs and how can I see them?
At The Marble Room, do not actually inventory any material. This is because there are lots of stone options to choose from and certain slab yards carry high or lower quality material based on each product. Because of this we selectively choose the best materials from each slab yard bringing you the highest quality product. We also only buy material from slab yards that inventory their material indoors, this keeps the material safe from any non-visible long-term damage. Stone can crack and discolor while being out in the elements particularly in the Chicago-land winters.
There are several ways to view your slab, for some materials we specifically recommend viewing a slab in person as it may have certain veins that you may want in particular places in your kitchen. All of our slabs are located in Elk Grove Village, in Illinois. Other materials that are more uniform generally do not require seeing a slab so we can provide a photograph to verify that there are no large imperfections. We inspect all slabs when they arrive in our shop to make sure that they are the highest quality so we can provide the photographs as a courtesy.
What is your Customer Service Policy?
Any claims against merchandise must be made within 5 (five) working days of receipt and followed by a written explanation of the problems incurred. No acceptance will be considered on materials that have been approved and installed. All original packing materials and/or containers must be retained until after an inspection has been made by TMR personnel or designated manufacturer's representative.
All installation work is guaranteed for a period of three months from completion date. The material is outside this guaranty. All service calls outside of this period will be charged at the basic maintenance rate of $250.00 + materials. The guarantee period is conditional on buyer's reasonable use of and care for the products. TMR will not be responsible for movements and settlements in the building.
Does The Marble Room do design work?
We can provide some basic design work here at The Marble Room, however we are not professional kitchen designers we specialize in stone. We can consult with designers in order to let them know what is logistically possible, this can help ground projects to reality.