Abortion In The United States
INDIANAPOLIS | In the past 40 years, there have been 55 million abortions in the United States. With Indiana at 2.1 percent of the U.S. population, the math produces a startling statistic: Approximately 1 million Hoosiers didn't make it into the population.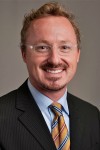 Abortion, with its every aspect subject to regulatory scrutiny, is the perfect example of "biopolitics" -- how the government seeks to control the bodies and lives of the body politic. Biopolitics has been on full display this spring in the nation's heartland.

Poll
Loading…
Should Indiana have kept the Common Core standards for K-12 instruction?