Adolph Hitler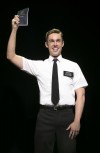 Phil Potempa's daily entertainment news column.

There has to be a better way for voters to pick political candidates than debates. Even Jell-O wrestling would be more helpful than listening to the programmed responses we get from debates.

Poll
Loading…
Will you be glad to see bus service restored in Hammond?