Alpha

JERSEY CITY, N.J. | Broncos third-year tight end Julius Thomas began the season with more NCAA tournament trips (two) on his resume than catches in the NFL (one).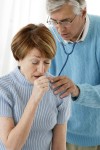 COPD, short for chronic obstructive pulmonary disease, is a serious lung disease that over time makes it hard to breathe.

Poll
Loading…
Is Governors State University smart to become a four-year school?