Amiee Boswinkle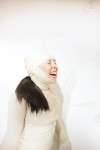 Losing weight can be a long process and often involves eating better and exercising. But a local store is making weight loss more interesting by offering unique methods to help shed the pounds.
In recent years, most Americans have made healthier food choices a part of their every day lives. But what about the products we put on our bodies?

Poll
Loading…
Should Winfield hire a town marshal and deputies?