Anaheim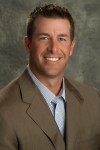 While baseball is typically a game of inches, Mark Mulder has discovered it's more like two feet, or the distance between his mid-section and his face.

CHICAGO | Practice was long over when Joel Quenneville was stopped by two young boys waiting to get on the ice. They asked if he would sign their sticks, and the former NHL defenseman happily obliged.

From elaborately decorated trees to drive-through lighting displays to boat parades and train shows, a variety of holiday spectacles are being staged through the end of December and into early January around the country. Here are a few of them.

Poll
Loading…
Should Porter County Auditor Bob Wichlinski adjust wages to reflect cross-training in his streamlined office?