Belief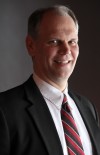 Everywhere we go, we are bombarded with advertisements of what stores and businesses have to offer.
This letter is more about the right to speak out for one's belief than anything else. I had a person I thought was a good friend tell me if I wrote this letter, he would never speak to me again. Neither good friends nor anyone else should try to tell someone they can't or don't have the righ…
Poll
Loading…
Should every unit of local government ban nepotism?