Bloom Twp Blazing Trojans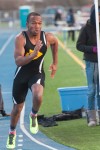 ORLAND PARK | Many things can go wrong in a 300-meter hurdle race. A runner can trip over a hurdle, run into the wrong lane on the curve, get a bad start, or fade at the finish.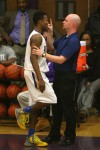 HARVEY | When Stagg cut Bloom Township's lead to 37-34 with just over five minutes left in the game, it appeared as if the Class 4A Thornton Sectional semifinal was about to get interesting.
Poll
Loading…
Should Indiana switch to open primary elections?