Breast Cancer Screening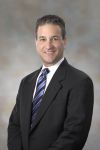 Through years of practice as a general surgeon — much of it caring for women who have been diagnosed with breast cancer — it is clear that there are some general misconceptions about the disease. Who's at risk? Who should get routine mammograms? I can understand the confusion.

Poll
Loading…
Do you agree with the administrative merger of Purdue University's Hammond and Westville operations?