Campaign Finance Reports
VALPARAISO | The Porter County Election Board wants more information before deciding how to deal with the anonymous complaints filed about county Councilman Jim Biggs's campaign finance reports.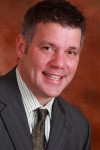 VALPARAISO | Local Republicans learned last fall that raising the most money does not always translate into the most votes.

As Nov. 6 approaches, many of us are trying to decide which candidates we want to elect. Several local seats are up for grabs, and – of course -- the top prize this year: the presidency!
Poll
Loading…
Should every unit of local government ban nepotism?