Cancer Screening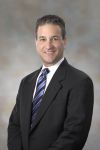 Through years of practice as a general surgeon — much of it caring for women who have been diagnosed with breast cancer — it is clear that there are some general misconceptions about the disease. Who's at risk? Who should get routine mammograms? I can understand the confusion.

Sadly, hundreds of thousands of young women ignore a ticking time bomb called triple negative breast cancer, and they don't even know it.

Poll
Loading…
Has your family been affected by drug abuse?