Center For Economic And Policy Research

Many people argue that liberals, socialists and progressives do not understand basic economics. I am not totally convinced about that.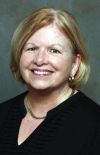 At dinner, the 4-year-old reported her nursery school classmate, Billy, had a bad day and acted mean. When asked what the teacher did, the child replied wide-eyed, "She took away Billy's job."

The new year has brought minimum wage raises in 13 states to as high as $9.32 an hour. However, the question still remains for the rest of us: Is $7.25 enough to live on?

2015 Best of the Region Business Directory

Check out great local savings from The Times!
Most Popular