Crabapples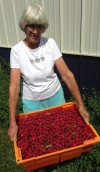 Blueberry Farm Wife Wanda Bonnell, of North Judson, displays a bin of tiny, tart crabapples she uses to boil down to make homemade fruit pectin for canning jams and jellies.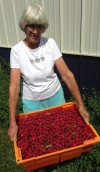 Phil Potempa's weekly farm column recipe.

Phil Potempa's daily entertainment news column.

Most Popular
Poll
Loading…
What should be the top focus at Gary/Chicago International Airport?