Dave Gargano

VALPARAISO | Some 60 people gathered on the north lawn of the Porter County Courthouse on Saturday to protest the 40th anniversary of Roe v. Wade.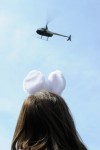 CHESTERTON | They came with baskets, bags, and boxes to catch eggs raining from the sky.

Most Popular
Poll
Loading…
Should Indiana have kept the Common Core standards for K-12 instruction?