Dc's Country Junction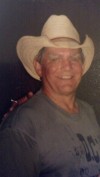 DC's Country Junction owner Dennis Charles "DC" Miller touched countless lives with his love, kindness, caring ways, ability to listen and ability to say the right thing, wife Donna Miller said.
A couple weeks ago, I stood on the edge of the dance floor at the Blue Dress Barn in Benton Harbor, watching the bridal party dance around the newly wedded Brian and Bethany, to the live music of Kris Hitchcock and Small Town Son.

Poll
Loading…
Has your family been affected by drug abuse?