Deboer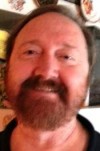 Jack L. DeBoer took great care of his wife, his family, his home.
VALPARAISO | A community memorial service for Marine Cpl. Daane A. DeBoer will be at 10 a.m. Saturday at the Valparaiso Service Memorial in Foundation Meadows Park, 3210 N. Campbell St.

Poll
Loading…
Are you content to let the courts rule on the fate of same-sex marriage?