Deficiency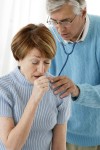 COPD, short for chronic obstructive pulmonary disease, is a serious lung disease that over time makes it hard to breathe.

Skin can be a very delicate thing, and as the outermost layer, it needs to be cared for in order to look and feel its best.

Poll
Loading…
Has your family been affected by drug abuse?