Department Of Health And Human Services

Sadly, hundreds of thousands of young women ignore a ticking time bomb called triple negative breast cancer, and they don't even know it.
When the officers of Grote Industries sat down to discuss a possible legal challenge to the contraceptive mandate in the national health care law, the vote was immediate and unanimous. "We decided that it was definitely against our beliefs," says Chairman and CEO William Grote III.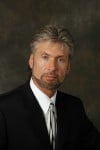 Indiana is fortunate to be home to a biopharmaceutical industry that is healthy for Hoosiers. The industry creates new technologies for medical treatment as well as a significant number of local jobs.

Poll
Loading…
Should Winfield hire a town marshal and deputies?