Director Van Elder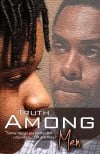 "Truth Among Men," directed by Van Elder, has its world premiere tonight, Friday, Feb. 22, at The Glen Theatre in Gary, Ind.

An intricate conversation between a newlywed couple about whether to start a family is the premise in director Van Elder's short film subject "Out of Body Experience" screening this weekend at the 2013 Film Festival at The Glen Theatre in Gary on Saturday, Feb. 23, 2013.
Poll
Loading…
Do you expect the former Sheraton Hotel in Gary to be demolished by the end of the year?