Emphysema

Every day, patients and those who care for them must make important decisions about their health care. There are many options to choose from, and too often we do not have reliable information to make good decisions.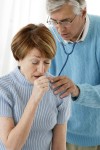 COPD, short for chronic obstructive pulmonary disease, is a serious lung disease that over time makes it hard to breathe.

Sometimes I wish the whole Indiana General Assembly would book rooms in Illinois and just stay there so they could avoid doing stupid things.
Poll
Loading…
Do you expect the former Sheraton Hotel in Gary to be demolished by the end of the year?