Environment Friendly

WHITING | All Whiting public school students stand to benefit from an innovative new program that began as a joint effort between Nathan Hale Elementary School and the Strack & Van Til grocery store in Whiting.
GARY | The Miller Garden Club will hold its annual plant sale from 9 a.m. to noon Saturday at the Marquette Park Aquatorium, 6918 Oak Ave.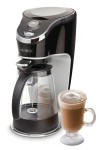 Frothy and flavorful

Most Popular
Poll
Loading…
Should Porter County Auditor Bob Wichlinski adjust wages to reflect cross-training in his streamlined office?