Erectile Dysfunction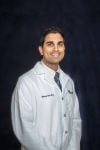 Dr. Manoj Rao, a leading physician at Urologic Specialists of Northwest Indiana, believes being informed about urologic health can save lives. His main office is in Merrillville at 400 West 84th drive. He also has an office in Gary at the Methodist Northlake campus. He provides care and perf…
INDIANAPOLIS | Hoosier men won't have to undergo penile ultrasounds prior to obtaining prescriptions for erectile dysfunction drugs thanks to a narrow reading of the Indiana House rules Monday.
INDIANAPOLIS | A woman seeking a pill-induced abortion may be compelled to undergo only one ultrasound, instead of two, following a change made Monday to pending legislation by the Indiana Senate.
Poll
Loading…
Should every unit of local government ban nepotism?