Eric Harris

So what is law enforcement in the region facing this year? Well, drugs, gangs and increased senseless violence come to mind.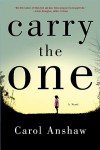 The end of the year marked off in great and near-great books by Augustyn Burroughs, Hillary Mantel, Robert Hughes, Robert Harris, Carol Anshaw, Mark Twain, Andrew Solomon and Thomas Cullen.--- Pat Colander, Associate Publisher and Editor, Shore Magazine.
INDIANAPOLIS | State Sen. Jim Arnold, D-LaPorte, faces a Democratic primary opponent and two Republicans are running May 8 for the chance to represent the 8th Indiana Senate District in LaPorte, Starke and St. Joseph counties.
7 Day home Delivery $2.25 a week!

Chambers of commerce across the region are teaming u…
Poll
Loading…
Who should win the Democratic nomination for Lake County assessor?