Eric Jackson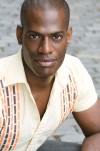 Eric Jackson always enjoyed watching his mother cook.

Robert L. Armstead Sr. was sentenced to two years on a weapons charge, but Gary residents now thank him when they see him working in the community.

Most Popular
Poll
Loading…
Are you content to let the courts rule on the fate of same-sex marriage?