Golden Rule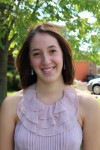 I have lived a privileged life. I am reminded time and again of how fortunate I am to have my basic needs met, the opportunity to pursue higher education, and a network of people to support me.

Sometimes, imagination can be dangerous. After all, we applaud the dream of the Rev. Martin Luther King Jr., but Hilter's dream? Not so much.

Poll
Loading…
Should Winfield hire a town marshal and deputies?