Guacamole

Imagine for a moment a Super Bowl without the avocado. If that's hard to picture, it's because the avocado has so completely, and so quickly, attached itself to this utterly unrelated sporting event.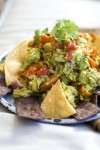 Looking for a few simple ways to freshen up the go-to dish of the Super Bowl? We cobbled together a mighty tasty basic guacamole, then came up with ideas to turn basic into unbelievably good.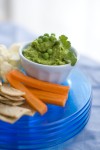 The flesh of a ripe Hass avocado is so luxuriously buttery and creamy you know from the first bite that it's loaded with fat.
Poll
Loading…
Do you expect the former Sheraton Hotel in Gary to be demolished by the end of the year?