Hamburgers
Among the most pleasant experiences I can recall in the Calumet Region are those associated with basketball tournaments.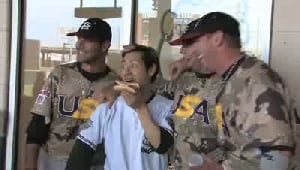 Takeru Kobayashi, one of the best competitive eaters in the world, challenged a group of RailCats fans and signed autographs Wednesday. Kobayashi ate six hamburgers in 47 seconds.

An Associated Press feature on burgers created by the biggest names in the food world.

Poll
Loading…
Should Porter County Auditor Bob Wichlinski adjust wages to reflect cross-training in his streamlined office?