Hurricane Ike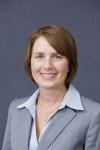 Meteorologists confirmed more than 74 tornadoes ravaged the Midwest over a two-day period in November, leaving 10 dead and hundreds injured in Illinois and Indiana alone. It is proof that communities need to be prepared for nature's fury and other disasters.

Wind and rain from Hurricane Isaac likely will hit the Calumet Region by this weekend, according to the latest weather forecast models.
SAUK VILLAGE | On behalf of the village, Robinson Engineering has applied for $330,000 in federal Hurricane Ike Disaster Recovery Funds.

Poll
Loading…
Should Porter County Auditor Bob Wichlinski adjust wages to reflect cross-training in his streamlined office?