Irritation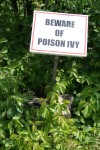 Beware of Poison Ivy. Know how to spot it, and what to do if you come in contact with it.

Skin can be a very delicate thing, and as the outermost layer, it needs to be cared for in order to look and feel its best.

Poll
Loading…
Should Winfield hire a town marshal and deputies?