Jennifer Mayo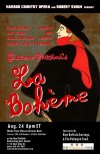 Tomorrow night at the Box Factory for the Arts, the supermodels and emerging designers show their winning ensembles from Fashion on the Shore and coming up next weekend Bob Swam presents La Boheme in New Buffalo.---Pat Colander, Associate Publisher and Editor, Shore Magazine.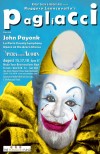 This weekend Mylinda Cane gets into details on Dunes Learning Center fundraiser tomorrow night at newly restored Marquette Pavilion; 3 chances for Leoncavallo's Pagliacci! at the Acorn in Three Oaks and Jennifer Mayo's photographs shine at the Box Factory. ---Pat Colander, Associate Publishe…
Poll
Loading…
Do you expect the former Sheraton Hotel in Gary to be demolished by the end of the year?