Kansas City Kings

Bob Stephens made sure his runners developed a rhythm.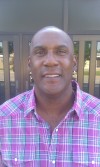 Lloyd Walton still gets in players' faces, but it is not because the former Mount Carmel and Marquette University basketball star is playing tough defense.

Poll
Loading…
Will you be glad to see bus service restored in Hammond?