Lansing Library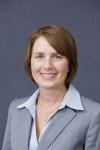 It's time again to make New Year's resolutions. Endeavor to live a healthier lifestyle, spend more time with family and friends, be more in control of finances, or perhaps start your own business. All are worthy and (hopefully) attainable goals, but here are a few others that should make you…
LANSING | The board for the Lansing Public Library has given its approval for a $1,993,100 tax levy that is the same as last year, library officials said.

Lansing Public Library Board of Trustees will meet July 21.

Poll
Loading…
Should Porter County Auditor Bob Wichlinski adjust wages to reflect cross-training in his streamlined office?