Lost

Somehow, it's already been a year since we were wondering if "Argo" would sneak past "Silver Linings Playbook" to win Best Picture.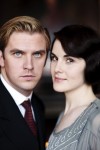 There are many delicious reasons to watch the returning "Downton Abbey" and an exasperating one to skip it: The cover's been blown on major plot twists.

Most Popular
Poll
Loading…
Has your family been affected by drug abuse?