Mammography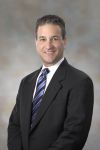 Through years of practice as a general surgeon — much of it caring for women who have been diagnosed with breast cancer — it is clear that there are some general misconceptions about the disease. Who's at risk? Who should get routine mammograms? I can understand the confusion.

Sadly, hundreds of thousands of young women ignore a ticking time bomb called triple negative breast cancer, and they don't even know it.

Life has its inevitable ups and downs, and the challenges we experience might not always seem fair. But there's no need let your happiness depend upon life's uncontrollable circumstances.
Poll
Loading…
Do you expect the former Sheraton Hotel in Gary to be demolished by the end of the year?