Mark Lubbers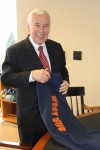 WASHINGTON | Richard Lugar takes a seat at a well-worn circular conference table. In an office filled with shiny, new fixtures, it's a notable relic from his 36-year career in the Senate.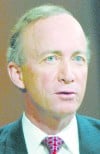 The Daniels administration effort to support the financing for a clean-coal energy plant in southern Indiana has taken more turns than a country road winding into the heart of coal mining country.

The past several Mondays have been blue for those of you seeking a Mitch Daniels presidential campaign.

Most Popular
Poll
Loading…
Are you content to let the courts rule on the fate of same-sex marriage?