Marsha Coats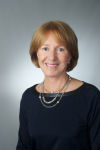 Senator Dan Coats was a person who has this legendary status that certain government leaders from Indiana just seemed to acquire. The iconic people you hear about from the Hoosier state like Congressmen Dan Burton (30 years), Lee Hamilton (34 years), Senator Birch Bayh (18 years), Otis Bowen…

INDIANAPOLIS | State Auditor Tim Berry was unanimously elected chairman of the Indiana Republican Party on Monday.

INDIANAPOLIS | Marsha Coats, the wife of U.S. Sen. Dan Coats, R-Ind., likely will become Indiana's Republican national committeewoman next week.

Most Popular
Poll
Loading…
Should Winfield hire a town marshal and deputies?