Megachurches

It's pretty ironic, all this that is swirling around the former pastor of the First Baptist Church of Hammond.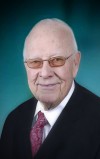 Bishop Frank Munsey, who died Saturday, should be remembered for his commitment to spreading the Gospel not just in the region but far beyond U.S. borders. His life should teach us all the value of religious commitment.

Poll
Loading…
Should all units of local government join the Shared Ethics Advisory Commission?