Mike Molnar

Visitors to Indiana's latest nature preserve will have to work a little harder than most sight-seers to take in the attraction.

PORTAGE | The site of a 1911 shipwreck just off of what is now the Indiana Dunes State Park shoreline could become the state's first underwater preserve by month's end.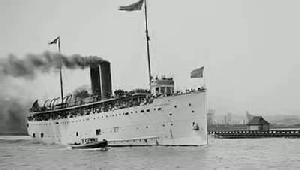 Under the sometimes murky waters of Lake Michigan lies a mostly unexplored layer of Northwest Indiana history.

Most Popular
Poll
Loading…
Do you agree with the administrative merger of Purdue University's Hammond and Westville operations?