Natural History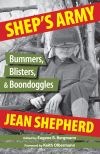 HAMMOND | Jean Shepherd recently published a new book more than a decade after his death, and it was not a newly discovered manuscript that had been squirreled away deep in some desk drawer.

From elaborately decorated trees to drive-through lighting displays to boat parades and train shows, a variety of holiday spectacles are being staged through the end of December and into early January around the country. Here are a few of them.

For foodies and naturalists alike, foraging for wild mushrooms offers a flavorful foray into the wilderness. But there's danger as well.
Chambers of commerce across the region are teaming u…

$75 Cleaning and Sealing Services coupon for $10
Poll
Loading…
Should school boards restrict public comment at meetings?