New York City Fire Department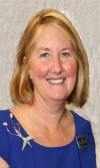 It has been more than two months since Hurricane Sandy hit the East Coast. However, we are still being asked about our involvement.

I kind of felt like I went to church twice Sunday.

Poll
Loading…
Do you agree with the administrative merger of Purdue University's Hammond and Westville operations?