Northeast Illinois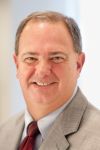 Although it clearly benefits neither state to gloat at the expense of its neighbors, that was unfortunately the case in your Jan. 20 story, "Illinois ranks 2nd, Ind. places 3rd in outbound migration."
Recent events concern me as a threat to sustaining a meaningful dialogue on 21st century development trends and the need for the associated infrastructure and systems in our region.
Poll
Loading…
Do you expect the former Sheraton Hotel in Gary to be demolished by the end of the year?